FAQ's - Frequently Asked Questions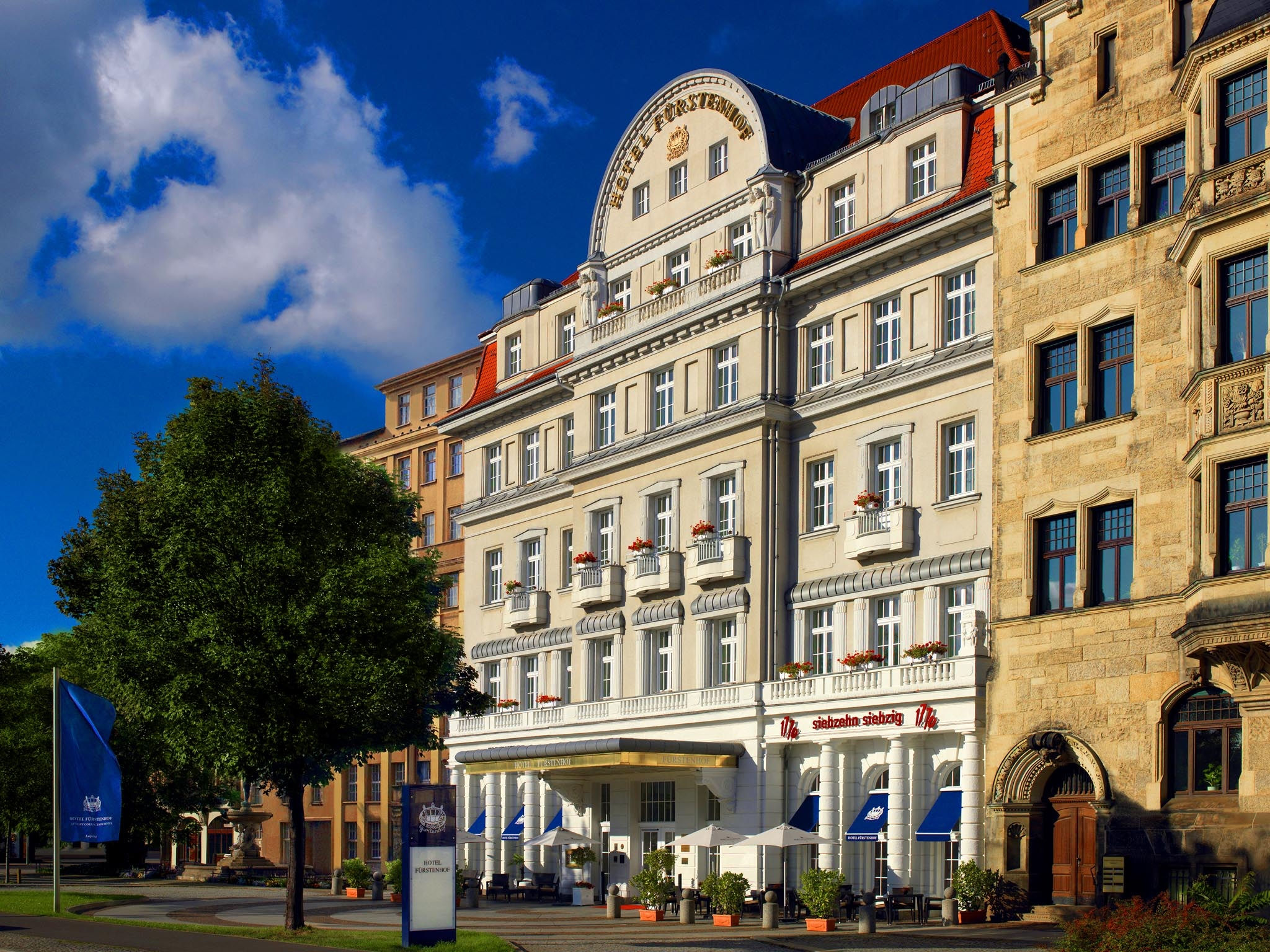 Please find our answers to some of your frequently asked questions regarding your stay at the Hotel Fuerstenhof Leipzig in the following.
If you have further questions, please do not hesitate to contact us at +49 (0) 341/ 140 0 or via E-Mail: fuerstenhofleipzig@luxurycollection.com
Your questions and our answers
1. How high is the applicable VAT?
Changes in the VAT (value added tax): Our prices include the legally regulated VAT. Should it come to an official raise of the VAT after guests have booked their stay, prices will increase accordingly as the VAT is applicable to the guests booked stay dates.
2. Where can I park my car and how much does it cost?
Our hotel has its own car park with 40 parking slots in our parking garage which is directly accessible from the hotel. Parking costs EUR 28 per day. Please kindly note that we do not accept any reservations for parking. Please note, we further offer valet parking service to park your car.
3. Are dogs allowed and at what costs?
Dogs are permitted troughout our hotel and receive a specific dog treatment with a blanket, 2 feeding bowls and delicious treats. Costs for the treatment: EUR 35 per pet. Please note it is not permitted to take your dog into our restaurants.
4. What is the easiest and most relaxed way to get from the Airport/ Central station to Hotel Fuerstenhof, Leipzig?
From the Airport Leipzig-Halle you easiy reach Central Station Leipzig with the train (Airportshuttle). Please leave the Central station through the main entrance and follow the street 'Tröndlinring' to the right. The hotel is located circa 5 minutes walk or approximately 500 m from Central station.
Further information on arrival, locations & directions >

5. What are the Check-In and Check-Out Times?
In general our Check-In time is 3.00 pm and our Check-Out time is 12.00 p.m
A Late Check-Out or an Early Check-In is only possible upon request and availability and against a fee. Your luggage can be stored at the Hotel Fuerstenhof to be picked up later.
6. What are the regulations concerning the sale of alcohol?
Full alcoholic beverage service will be provided to individuals 18 years or older (with valid identification). Individuals 16 years or older will be allowed to purchase beer or wine drinks only.
7. How much will be charged for a roll away bed?
A roll away bed will be charged with EUR 50 per night.
8. What will be charged for children?
If no roll away bed is required, children under the age of 12 can stay in their parents' room for free. If they are 12 years or older, the normal fee for a roll away bed will be charged.
Breakfast is complimentary for children up to the age of six years, from 7-12 years we charge EUR 1 per year of age. From 13 years and older, Children are granted a 50% discount.

9. Does the hotel offer smoking rooms or designated smoking areas?
Due to law, smoking is not permitted in public areas, bars and restaurants in a hotel in the state of Saxony. Please note, smoking in our smoking rooms is still allowed.
10. What will be charged for breakfast and what are the breakfast times?
Breakfast buffet in our Restaurant Villers costs EUR 28 per person. Guests not staying at our hotel will be charged EUR 31 per person for breakfast.

Our breakfast times are:
Monday - Friday 6.30 am - 11.00 am
Saturday-Sunday (and national holidays) 6.30 am - 12.00 pm
11. To who may I send my application for an apprenticeship or vocational training?
Please send your application to:
For an online application please send an E-Mail to:
Frau Antje Zierau
Assistant of General Manager / Human Resource Associate
antje.zierau@luxurycollection.com

For a hardcopy application please turn to:
Hotel Fürstenhof, Leipzig
Miss Antje Zierau (Assistant to General Manager/ Human Resource Associate)
Tröndlinring 8
04105 Leipzig

For any further questions concerning your application please call +49 (0) 341/ 140 4608

Further information on career opportunities >
12. What does internet cost?
Highspeed Internet Access in guest rooms will be charged with EUR 16 per day. Furthermore, take advantage of our business center with computer terminal in the lobby free of charge. Moreover, the lobby offers WIFI free of charge. Free Internet is available to all SPG Members when booking on Starwood websites, mobile sites and SPG apps. Benefits vary by membership level.
For further questions concerning the usage of internet, please contact our reception at +49 (0) 341/ 140 0.